An armed man who ran into a Kwik Trip on the North Side Friday afternoon is dead after he and police exchanged shots, Madison assistant police chief Matt Tye said Friday night.
Police were in the area looking for a murder suspect, but they couldn't confirm that the dead man was that suspect until he's been identified by the Dane County medical examiner.
An unknown number of shots were fired by both the Madison police officer involved and the suspect. Another Madison police officer attempted to use a taser, Tye said.
"The suspect was later found in that Kwik Trip's bathroom, deceased," he said.
The incident began late Friday afternoon as police searched for a suspect in the death of a woman whose body they discovered on Wednesday.
A Dane County 911 911 emergency dispatch supervisor said at 4:45 p.m. Friday that Madison police were "working on an incident and located a suspect" who entered the store at 3528 E. Washington Ave.
Tye said police initially confronted the suspect outside the Kwik Trip bathroom, and "the whole incident lasted a few minutes."
Officers were nearby searching for Justin D. Kopmeyer, who had been identified by police as a suspect in the East Side murder. A warrant had been issued for Kopmeyer's arrest in the woman's death Wednesday at the 3400 block of Richard Street. The woman has not been identified.
An armed man ran into the Kwik Trip and there was a confrontation with police in the store.
Shots were fired by the man and a Madison police officer. Another officer attempted to use less than lethal force, police said. The man was found dead in the bathroom a few minutes later.
There were customers in the store, police said, but it was unclear if all of them had escaped at the time of the shooting. No one else was injured in the shooting.
The officers involved in the shooting will be placed on leave pending an investigation, which is normal procedure.
Jesus Nolasco said he was buying food with his family at the Kwik Trip when a man who was being chased by police came running in.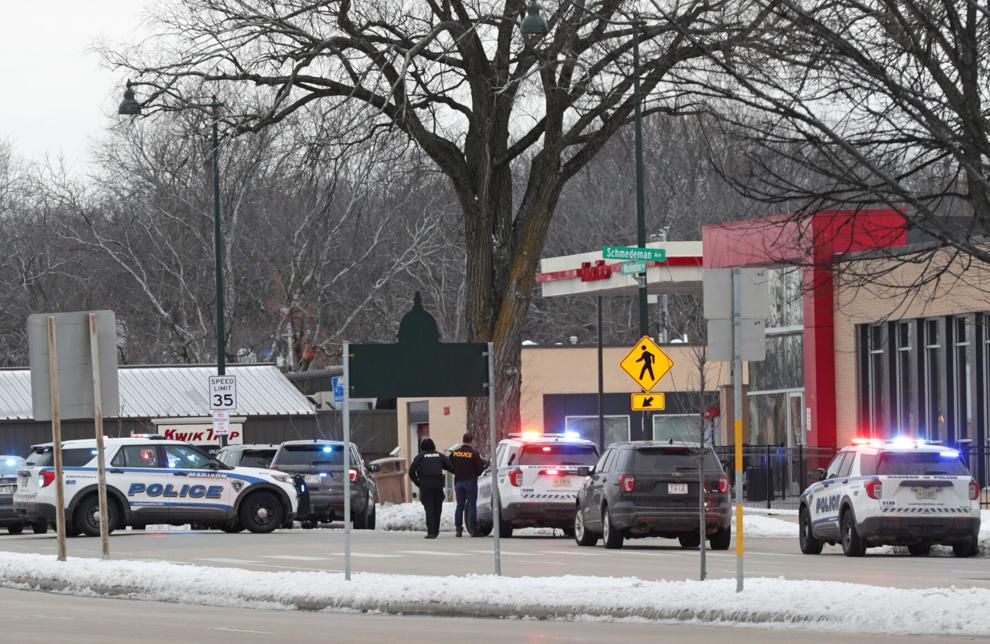 "Suddenly a (man) came in and at that point all you heard was screaming from the refrigerators in the back," Nolasco said in an interview as he waited at nearby La Taguara restaurant. "A gun went off."
It was then that Nolasco grabbed his wife and daughter and ducked behind the shelves.
Nolasco said he heard something that sounded like a taser and the man then ran into the store kitchen, where Nolasco believes an employee was there. Then Nolasco's family and everyone else in the store were evacuated.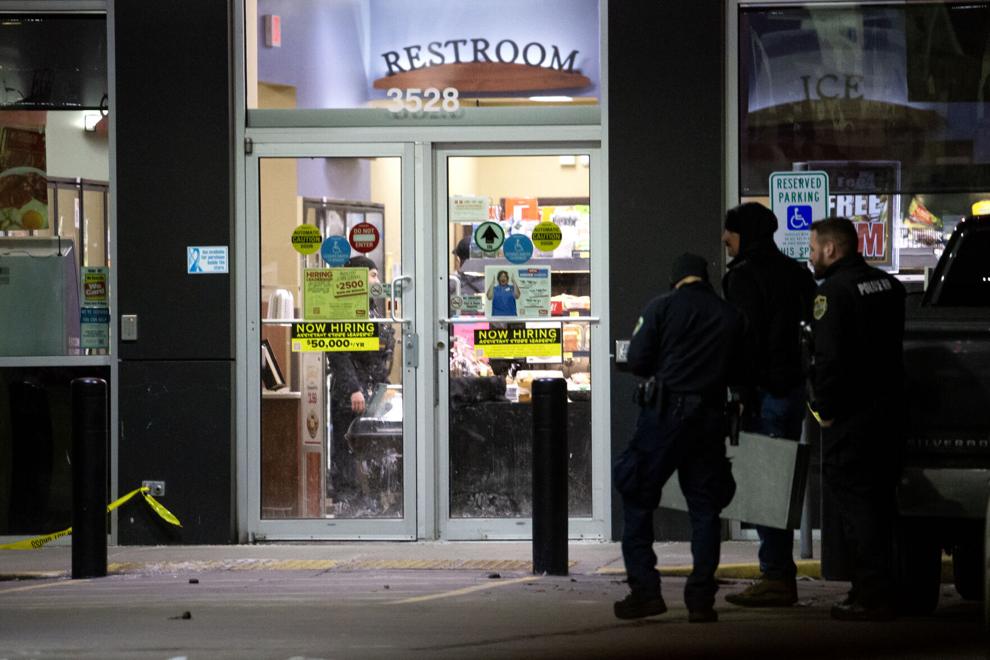 Friday afternoon, when authorities announced that an arrest warrant had been issued for Kopmeyer, authorities had said he has ties to the north and east sides of Madison, as well as the Lodi, Baraboo, Beaver Dam and Belleville areas.
The Madison Police Department responds to an incident at the Kwik Trip along the 3500 block of E. Washington Ave.

Use alternate routes if you need to travel this section of E. Washington Ave.

More information will be released later in the evening.

— Madison Police (@madisonpolice) February 24, 2023
Authorities closed East Washington Avenue in both directions between Wright Street and Highway 51 at 4:50 p.m. Friday. The roadway was reopened at 6:14 a.m., according to the State Department of Transportation.